Earlier this week, I got a donation of a Compaq Server, and an older
Dell Latitude XPi CD Laptop
. It's an oldy: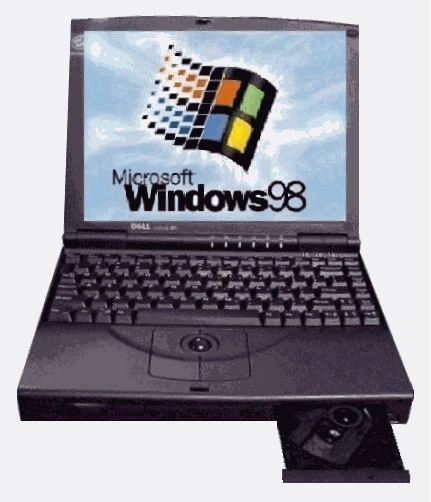 Pentium 150 MHz
32 Mb Ram
1.2 Gb hard drive
It actually works! It didn't have any operating system in it, but I booted it up and looked at the BIOS. I've really been itching to try K.Mandla's Red Pepper Laptop paint job, and this is just the bugger to do it on.

Before I really found the
documentation on the machine
, I got some of it apart. Only after a few ribbons did I learn about
zero insertion force ribbons
. Now I know. Let's just say, I used a bit more than zero force to remove the ribbons. But, I did find the
documentation
, and learned better. Getting the thing a part has moved much faster. I'm going to document my adventure with this thing here.
Here's where I am so far:
When I get the thing back together, I'll be really surprised if it works (
the whole 'zero' insertion force thing
). For what I want to learn here, getting it to work isn't that important. I want to learn the paint job. We'll see how it turns out. If it does work, I might try to load
Puppy Linux
on it. My intention is to leave the CD in, and boot from that -if possible- and use the hard drive for saving programs and such.
Puppy
does seem to work better directly from the CD.
This is what I eventually want it to look like:
I'll let you be the judge.